Join the Worldwide Family of Immigrants Helped by Haq Law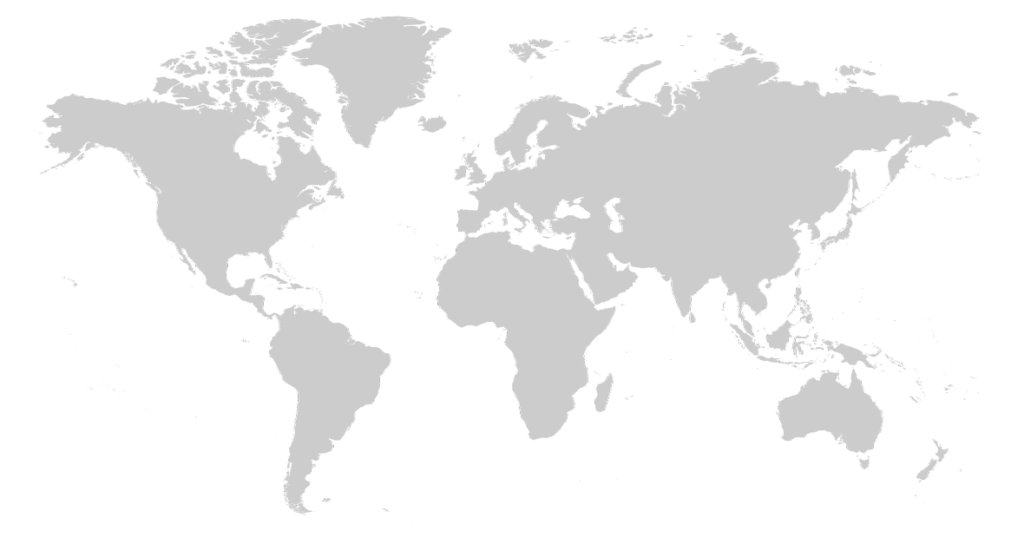 Best In The Field!
Retaining Haq Law for our immigration needs has been by far the best decision my family and I have made. Attorney Maleeha represented my husband during his individual hearing before an immigration judge, and he was granted a favorable outcome. Maleeha and her entire team will work and fight for you like they did for my family and we are forever grateful for their support and services. Their professionalism, expertise of immigration laws, and work ethic is impeccable. Haq Law is truly one of the best immigration firms in California as their commitment to providing excellent service is unmatched.

Hong

Hired Attorney
Best Attorney - Hopeless to GC
I was completely hopeless about my case but fortunately and blessed enough to find Maleeha as an attorney for my case. She saw my case from each and every angle to not miss any details / supporting documents / evidences. Also, she was very active in responding to all of my questions. She is very hard-working, very responsive and never saw any delay in the case from her side. Last but not least, fees is very reasonable. 🙂 I will highly recommend for immigration cases. Thank you so much Maleeha and the whole team for supporting me and giving me comfort from hopeless to GC path.

M-Hussain

Hired Attorney
Best Attorney in San Francisco
Thank you Attorney Maleeha Haq. Extremely professional, Hard working and she is amazing. I recommended any one who wants to get to a best Immigration Lower. Highly recommended Haq Law.

Resham

Hired attorney
Best Immigration Attorney
For past 5+ years, Maleeha provided consultation, guidance on my immigration case and worked with me to get to finish line. She is extremely courteous, dependable and most importantly very knowledgeable. Her attention to detail is astounding. I can't thank enough to her and her entire team at Haq law. They are very dedicated group of individuals who are not just helpful but caring as well. I was always kept informed throughout the process and never had to wait more than few hours to get any of my questions answered. When you choose Haq law to represent you, I can assure you (from my experience) that you are in good hands. Thank you Maleeha and the entire Haq law team.

Rozan

This review is from a person who hired this attorney.Hired attorney
Amazing lawyer!
It was a blessing finding Maleeha for my immigration lawyer. I will always be thankful with Maleeha Haq, Gabriela and her team for such an amazing service. They got in contact with me immediately when there was any update on my case. Took long hours over the phone, speaking with me to find the best solution for me. Checked every detail of my case and paperwork. They have me hope when I was already loosing it. And there are so many positive thing I could write about. Today, I'm celebrating I got my case approved. Thank you so much again for your knowledge, honesty and great service.

Luis

Hired attorney
Thank you for your contributions
Thankful for all the efforts you have laid down on my relatives, Attorney. Serving mankind for their prosperous and dignified life is valuable more than anything else on this earth. You have been a wonderful mentor and guide for my brother. Have a wonderful time ahead.

anonymous

Hired attorney
Asylum Case
One of the best lawyer Maleeha Haq i have asylum case my case was approve She is Very nice and friendly and helpful

Waseem

Hired attorney
Legal papers
Thank you so much for your dedication,hard work and professionalism in getting the job done with my papers. I dont have any good words to appreciate all that you do. Will share about your Law firm to my friends and families as well. Totally recommended Haq Law 100% for their service. Stay blessed and will stay in touch. Thank you.

Saimone. R

Hired attorney
I made the right choice
Maleeha accepted my case knowing it had many complexities, and she helped me every step of the way in our 5 year long journey to get my case approved. She was present for all my interviews & court dates. I am 100% satisfied with Maleeha and her team's style of work. They are very professional and they work very diligently. I would highly recommend Haq law if you are looking for a solid team to represent you.

Shakti

Hired attorney
Dacamented to legal resident!
As a former undocumented, DACAmented, and now permanent legal resident, thanks to Maleeha and her talented paralegals at Haq Law, I could not have asked for a better team!

Carlos

Hired attorney
We Understand Immigration Challenges
The Haq Law team is led by Maleeha Haq, who is certified in Immigration and Nationality Law by the California Bar Association. The firm represents a global clientele in U.S. immigration matters. They have helped secure asylum, permanent residency, or citizenship for numerous clients before U.S. Citizenship and Immigration Services. They have also argued and won cases before the Immigration Courts, the Board of Immigration Appeals, and the federal courts of appeal.
As a former immigrant, Maleeha Haq understands both sides of the complex process of immigration law. Her experience helps guide Maleeha in her strategic approach to immigration cases, and allows the Haq Law team to connect to clients with a dedication and commitment that is more personal.
Join the Worldwide Family of Immigrants Helped by Haq Law
SF Bay Area Immigration Attorney
We are here to help you with your immigration problems. If you are having trouble navigating the complexities of Immigration Law and need:
Asylum
Green Card or Visa
US Citizenship
Deportation Defense
We have over a decade of experience helping people immigrate to and stay in the United States. The Haq Law Legal Team has an extensive understanding of U.S. Immigration Law and is prepared to help you make educated decisions for your situation.
Call Haq Law now at (415) 895-0661 or complete our online form to learn more about we can help you with your immigration problems.
Immigrants seeking asylum in the United States today need all the help they can get. The United States accepts less than 1% of global refugees and the current administration is making it harder, not easier, to obtain asylum.
Unlike refugees, who seek status from outside of the United States, asylum-seekers start their immigration journey either at the U.S. border or within the U.S. The waiting period for a person attempting to obtain asylum can typically take up to five years.
The process of obtaining asylum:
Eligibility – To qualify for asylum (or refugee status) in the United States, the applicant must prove he/she is seeking asylum because they
have suffered persecution, or fear persecution in the future, due to their race, religion, nationality, political opinion, or because they belong to a particular social group.
Documentation – To apply for asylum, you will need to provide documents that establish your identity. These may include a copy of your passport or other official documents, such as a birth certificate, national identity card, or driver's license.
Forms – Typically, applying for asylum entails filing Form I-589, Application for Asylum and for Withholding of Removal, within one year of your last arrival in the United States. If the application is filed with United States Citizenship and Immigration Service (USCIS), an interview will typically be scheduled within 45 days after the application is filed. If the application is granted, you will receive asylum in the United States, with an opportunity to apply for a greencard one year later, and citizenship five years later from the date of your asylum grant. If the asylum application is denied by the USCIS and you do not have any other status in the United States, you can be placed in immigration court for removal proceedings with an Immigration Judge.
Work Permit – Asylum applicants do not qualify for a work permit unless…
• You were granted asylum (or received "recommended approval" grant).
• You applied for asylum at least 150 days ago and still have not received a decision on your application.
It's a complicated process, but we can help.
Our accomplished professionals at Haq Law will walk you through the asylum process. We are here to help simplify everything for you!
We understand the intricacies of applying for asylum. Everything is explained to you in easy to understand terminology. With years of experience assisting asylum seekers, we can help guide you and or a loved one through this process.